What Does Preventative Dentistry Usually Include?
When choosing your dentist, you want qualified and friendly doctors to be caring for your oral health. At Rocky Mountain Smiles, we provide some of the best dental care in Northern Colorado. If you are looking at dentists and curious about what is included in preventative dental care, whether it's for insurance purposes or for your own interest, you are not alone. It's a vague phrase that refers to many different areas of oral health! Here is your guide to what is included in preventative dental care. To schedule an appointment, reach out to us today!
What Is Preventative Dentistry?
Preventative dentistry is a term often used in insurance plans and dentist offices to describe treatments that prevent dental imperfections that diminish the quality of your health. These treatments are designed to both prevent and catch any cavities, infections, or other damage in order to keep your teeth healthy and pain-free. For more information about preventative dentistry and the services we provide, reach out to us today!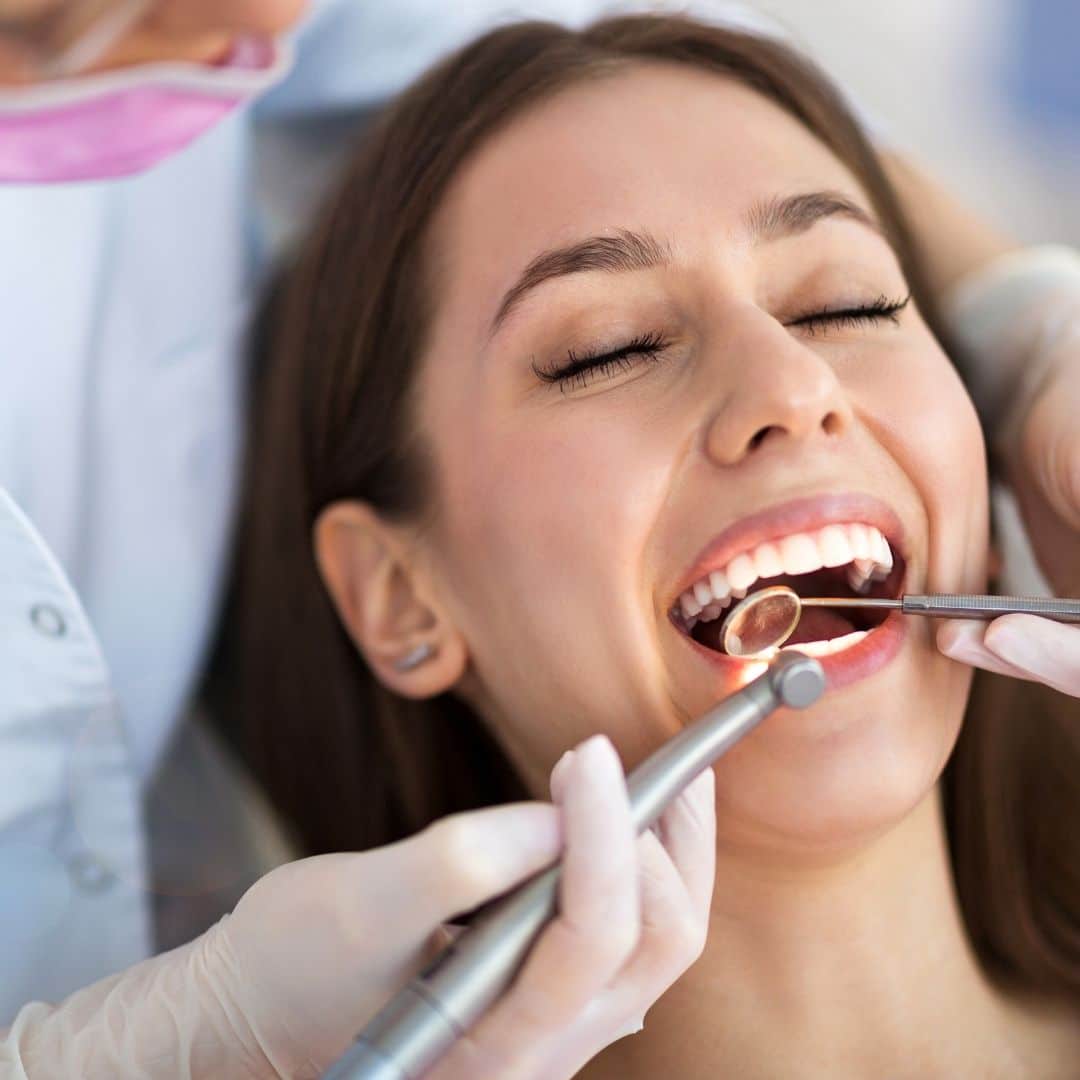 What Is Normally Covered
Many of the treatments covered by the phrase preventative dentistry are the dentist appointments you are likely very familiar with. The three most common things covered by preventative dentistry are: 
Bi-yearly checkups

Teeth cleanings

Routine x-rays
When you go to the dentist, these are the three things you will likely have done in order to find potential cavities, check the integrity of your teeth, and make sure your teeth are nice and clean! While these three things are the most common treatments and are what most people are relatively familiar with, there are a few things that may also be covered by preventative dental care.

What We Cover
At Rocky Mountain Smiles, we not only provide the three services above as part of our preventative dental care, but we also include several other incredible services. While those three services might be the most basic and valuable treatments, we believe that dental care is not just about yearly appointments. We believe it's also important to learn more about your specific oral health and have a strong and healthy jaw to support the roots of your teeth. That's why we include a consultation with the dentist and make sure to check the health of your jaw bone to make sure you have the healthiest mouth possible. We also include a teeth polish, checking for general damage like movement or decay, and fluoride treatments. Schedule an appointment with us today!
Why Choose Rocky Mountain Smiles
Rocky Mountain Smiles is committed to providing you with the best dental care in Northern Colorado. In our practice, we believe preventative dental care is vital to the well-being and dental health of our patients. Whether it's a yearly checkup and cleaning, or you are getting x-rays done to find potential damage to your pearly whites, we've got you covered! We offer free consultations and second opinions no matter the situation, and with more than 15 years of dental experience, you can trust that we are providing you with some of the best dental advice and treatments in the state. For preventative dental care or any other dental treatments, reach out to us today!
---
At Rocky Mountain Smiles, we are committed to you. Whether you are a regular patient or you are brand new to us, we provide you with the same great care that you deserve from your dental provider. If you live in Northern Colorado and are looking for a high-quality dentist office that puts you first, look no further than Rocky Mountain Smiles! For more information about our services and preventative dental care, contact us or schedule an appointment today!
---
The content on this blog is not intended to be a substitute for professional medical advice, diagnosis, or treatment. Always seek the advice of qualified health providers with questions you may have regarding medical conditions.